Let's Build a Secure Future Together. Initiate Our Partnership Today.
Go Back
$ Technical Work
---
Your growth is my priority, With the services I offer I invest myself professionally in guiding you on how to secure your organisation. I also help you expand your security knowledge to new horizons. My expertise meets education, My past experience as a software developer and cyber security teacher allows me to understand complex architectures and provide comprehensive reports. The reports can then be used as actionable insights to allow your teams to understand and foster a culture of security awareness. My culture is collaboration, I will work in tandem with your team during penetration tests to make sure your current defenses work as they should do and so that my work fits your company unique dynamics. To foster complete collaboration, I maintain complete transparency in my penetration testing process, ensuring your teams grasp the intricacies of my attack paths and strategies. Tailored Support, Our partnership would ensure that security solutions are integrated seamlessly with your current and future operational processes.
External Network Pentest
Embark on a partnership for external network testing. Together, I secure your digital frontiers and protect your companies external assets whom are at the highest risk of external threat actors.
Web Application Pentest
Collaboratively enhance your web applications' security. We work hand in hand to ensure your growth remains uninterrupted by vulnerabilities on your products that target your largest audiences
Internal Network Pentest
Partner with me to secure your internal network infrastructure. Our joint efforts fortify your foundation against internal emerging threats and threat actors that managed to breach your perimeter.
I structure my penetration tests through a simple 6 step process that will make sure I cover every path an attacker can take to target your organisation and showcase any possible findings. The final results of my audits are a all inclusive well structured report that showcases the full attack chain in a transparent way with remediation advice of the executive and technical level.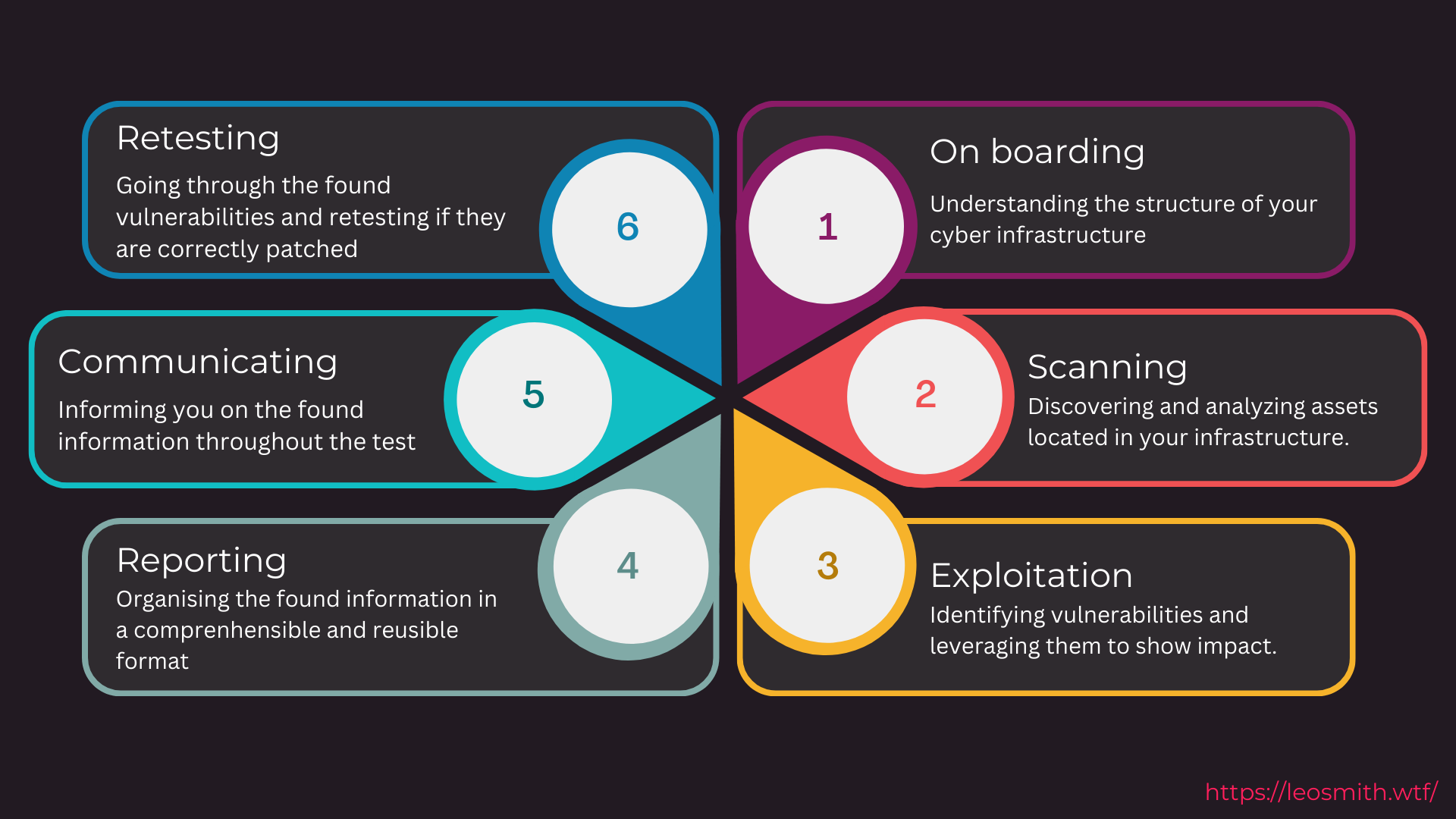 Still deciding?
If you still are not sure in starting our partnership together you can view a full details on my prices inside of the following document. A sample report is also provided here to give an idea of what the end result of an audit looks like.
$ Consultancy
---
If a entire engagement is not what you are looking for and just need General advice and guidance through navigating the complex cybersecurity world. I also offer simple packages that can help you develop security strategies within your organisation. To allow you to Implement robust security measures.
Cyber security consultancy
I provide Comprehensive Assessments to determine your current security defenses. Existing security measures and provide Hacker's Perspective on your overall security posture. Through this perspective and partnership with you I can provide Custom Defensive Strategies which will allow you to sleep better at night knowing that your data is safe from preying eyes.
Information Security Training
With my extensive training background and active involvement in the field of penetration testing I can provide you with Hands-On Workshops that can teach students on how to get into the field of cyber security. With my Curriculum expertise my trainings are well structured and straight to the point with a Certified Instructor like myself students can be ready to tackle greater carer challenges and obtain industry wide certifications.
Phishing awareness training and campaigns
Partner with me to secure your internal network infrastructure. Our joint efforts fortify your foundation against internal emerging threats and threat actors that managed to breach your perimeter.
I structure my consultancy through a very simple 4 step process to be assured that what I provide for you in advice or trainings will bring you the most value possible.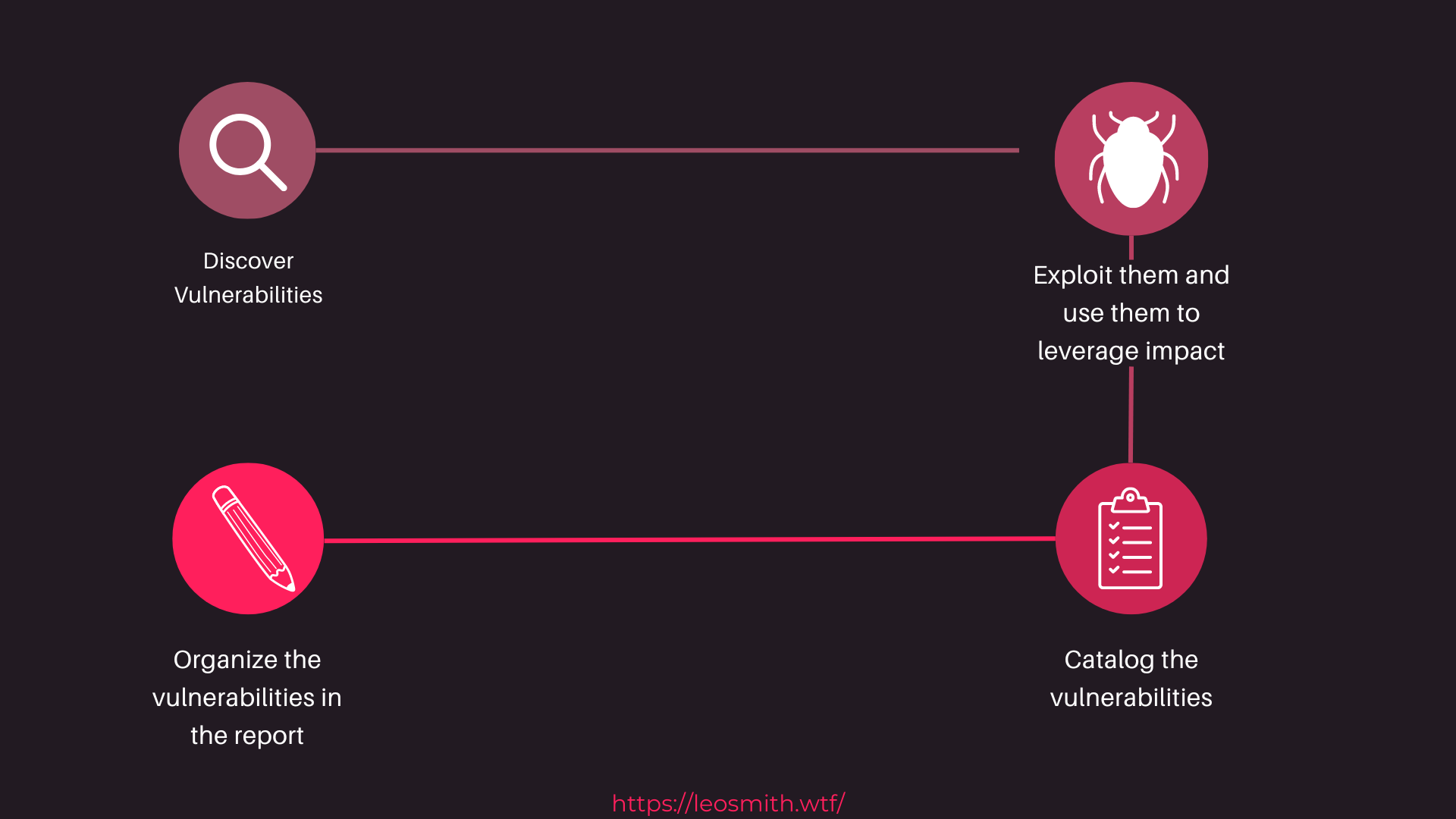 $ My Work
---

I have made a lot of projects in the past and here you can see the work I have produced personally and professionally.
Work Experiences
You can view my full work experience directly on linkedin that I am currently using as an up to date resume where a lot of my professional ventures are well structured and explained.
My last small time freelance engagement was working on a whatsapp bot that would allow a stock traders to actively monitor on their phones an international stock reviews from my last client can be found on my upwork.
Personal Projects
I created my own operating system using arch-linux that allows me to automate a lot of my penetration testing.
I created a API and front-end for security testing that allows me to automate some tasks in my web penetration testing process.
Open Source
I worked on re-writing the BadUSB parser of the flipper zero firmware which is an open source hacking tool and added extra features missing from the BadUSB functionality to write more advanced payloads.
I contributed to the Havoc Command and control framework by extending the python HavocUI API to assist hackers in creating extensions of the Havoc Command and Control framework.